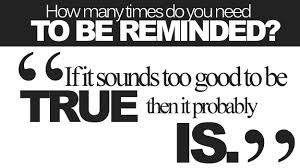 If you shop online,  the odds are great that you will be scammed someday while shopping online,  because scams are a reality of  online shopping.
On this page, I want to talk to you about how you might recognize and beware of online scams.
Do not make this any easier for scammers,  do not give your personal information online to people you don't know, such as your bank account number,  or Social Security Number,  before first knowing if  it is a trusted source,  and then only provide the amount of  information that is necessary.  
 If you think you have been scammed,  you  can  report the incident to the (Federal Trade Commission), which deals with complaints that are filed regarding unfair business practices such as scams.
Scammers target everyone.  Almost everyone will be approached by a scammer if you are a consumer.  Use common sense trust your gut feelings, scams  come in a variety of surprising ways.
Examples, beware of online scams, like online-sweepstakes,  in the mail lottery winnings,  guaranteed income  email from a bank,  a free vacation trip etc.
Again use common sense, think of it like this if it looks and sounds to good to be true it probably is a scam. Don't be fooled.
Check your credit card and bank account statements when you get them for unauthorized financial transactions you have been charged for and cannot explain, report them to your financial institution immediately.
 Internet scammers trick thousands of people every day online out of their money.  Internet scammers find our weakness and exploit them.  
Scammers can hide behind their computer screens and create fake identities to trick you. Odds are, you probably  had online contact with a scammer already without even knowing it.
With so many people shopping  online, how do you know if people are who they say they are you don't. You can avoid scams if you trust your gut and  use some common sense.
Remember there are no get-rich-quick schemes!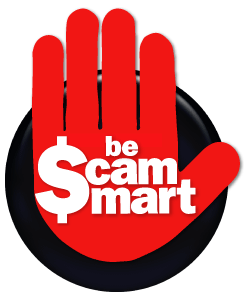 Here  are just a few  of the different types of scams  people come across every day
Online scams
Telephone scams
You might receive a phone call from a business or someone you never heard of trying to sell you something you did not order and you tell them no, then they try and pressure you into giving them your personal information like- bank account number, Social Security card number, or credit card, it could be a scam. Hang up!  report it to the Federal Trade Commission. Right away
Credit Card Fraud
Card fraud can happen in several ways, it can happen from someone going through your trash and finding old billing statements with account information on them. You can avoid this by investing  in a home shredder.
You are offered a discounted travel package,  but you may have to join a club giving your card information to be eligible to hold a spot,  or a dishonest store clerk copy your card numbers when you make a purchase.  Be extra careful using your cards around  holidays.
Call your credit card company  as soon as you realize your card has been lost are stolen. Many companies have toll-free numbers and 24-hour service to deal with this.
Infected Apps can Lead to Smart-Phone Scams
If your smartphone bill, start showing bogus calls and text, slow performance and shorter battery life  that could be a sure sign that your phone is infected
Be careful about what apps you download especially around the holidays
Download apps from an official app store, like the Apple Store, Amazon, and the Android Market.
Infected-apps-lead-to-smart-phone-scams. Avoid  third-party app downloads.
If you have been scammed before and are really skeptical  of being scammed again, you can join me at Wealthy Affiliate University.
The real deal on how not to be scammed,  and get started with  your online marketing business today, with  0 money  up front, state of the art training with two free websites that you build yourself.
The backup of  10's of thousands of an online community  24/7 that you can submit questions to or, do live chat if you have questions about any of the training. You are never pressured  to upgrade, but you can if you want.
You can test drive a free starter membership for as long as you want. Your starter membership include a Personal Affiliate Blog, 2 Websites, Beginner Training Course, Affiliate Boot Camp Training Phase 1, Video WalkThroughs,  Keyword Research Tool 30 searches, 2 Training Classrooms, Affiliate Program,  1-on-1 Coaching First 7 Days, Yes,  Earn While you Learn. This is not a scam. Scams are not free!
Create a free account >>>>>

You  Can Start Now

>>>>>

Click Image Below