Working From Home, Can you Succeed?
People that work from home often think that they can get up in the morning keep their PJs on, have long leisurely breakfasts and lunches, with family before doing any work.
People that work from home
People that work from home must realize that even though they have a lot of flexibility They still should treat this as a real profession or a real job.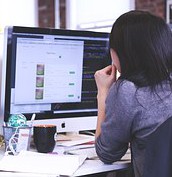 If you work from home you need to set up boundaries like your start time hours you are working, and not to be disturbed.
Have your home office in an area of the house where you will not be distracted by things in the home, for example, kids, TV, etc. And if you take off those Pj it might help you to feel like you are really at a job.
Make an effort to wear real clothes put on your regular shoes instead of your house slippers this could help to motivate you to get going.
Keep your workplace clean and organized. If you have clothing and other items lying around that need to be picked up, this could become an excuse or a distraction for you to not get started on your work.
TAKE BREAKS
Take little breaks throughout the day between tasks this will help you to not burn out, and have a regular lunch at lunchtime.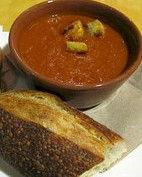 Working from home is not for everyone, it is defiantly going to be much different than the typical away from home work place.
To make this work you must be able to block out distractions be very self-disciplined and self -motivated, and have problem-solving skills, because you won't have any other co-workers around to rely upon to help solve issues when they arise.
If you're easily distracted working from home may not be for you.
It can be a little difficult going from a tradition job to a home base job. But it is soon overcome once you get engaged in your business.
Let family and friends know that you are serious about your work from home business. Evan though you're working from home, you're still working.
Some benefits of working from home
• Flexibility to schedule your day around family
• Saves you money, no commute to work
• No day care fee
• Less stressful environment
• No wardrobes dry-cleaning of professional clothing
• No unfriendly coworkers
Some Disadvantages
• You may feel isolation and loneliness
• Distractions may arise from children, family, friends and neighbors
• Engaging in household matters since you are at there.
• There could be ups and downs of your earnings
• You start spending a lot of time on the computer and forget about your health.
• You could become lazy with a home business. You have to discipline yourself to work even when you do not feel like it.
• Even with some of the disadvantages of working from home the benefits can still make it a very attractive and lucrative way to make a living.
To work from home, you must be self-motivated and have a strong will to succeed,  do a thorough research on whatever interest you.
There are a lot of work at home job opportunities on the internet. choose wisely to avoid scams.
You can succeed if you create a business plan for yourself, set goals and do your research and stay focused on your goals.